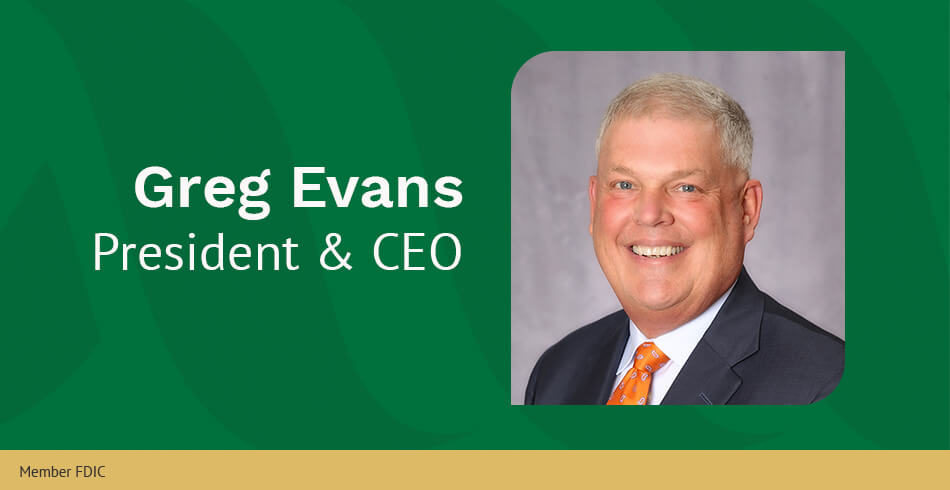 Merchants Financial Group, Inc. Announces Earnings of $28,770,000 for 2021
Merchants Financial Group, Inc. (MFGI) announced year-end earnings for 2021 with net income of $28,770,000, according to MFGI President & CEO Gregory M. Evans. The earnings exceeded MFGI's plan for the year by more than $8.2 million and is an increase of 33.8% over 2020 earnings.

"During another unique year, our team was amazing at navigating all the challenges while keeping our focus on serving our customers and communities at the forefront. We also recognize that our strength as a community bank is due to our loyal customers and shareholders…we appreciate their support," shared Evans.

Core earnings were significantly bolstered by continued partnership with businesses on the Small Business Administration Paycheck Protection Program (PPP) and strong residential mortgage lending activity. The Bank originated $81.5 million in PPP loans and recognized fee income of $8 million for loans facilitated in 2020 and 2021. Total residential mortgage loan volume exceeded $835.2 million, which was $309 million above 2021's plan. In addition, Merchants saw year-over-year deposit growth of $326.8 million, a 14.9% increase from 2020.

"It's our privilege to be a partner for individuals, families and businesses across the region as they work toward their financial goals," Evans said. "As a community bank, we believe in our role as community builders, helping those around us fulfill their hopes and dreams."

Merchants is also proud to continue its tradition of community leadership through charitable contributions. Through 2021, MFGI donated more than $628,092 to hundreds of local organizations across its footprint.

Merchants Financial Group, Inc. is a publicly-traded Company. Ownership is made up of its more than 440 employees and mostly individuals and families from southeastern Minnesota and west-central Wisconsin.

Merchants Bank is a full service community bank with 23 bank locations in southeastern Minnesota and west-central Wisconsin and a leasing division, Merchants Bank Equipment Finance, in Edina. Headquartered in Winona, MN, MFGI has more than $2.7 billion in assets and is the fourth largest bank chartered in the state of Minnesota. Merchants was founded in 1875.